Authorisations and certificates
Find all our authorisations and certificates here.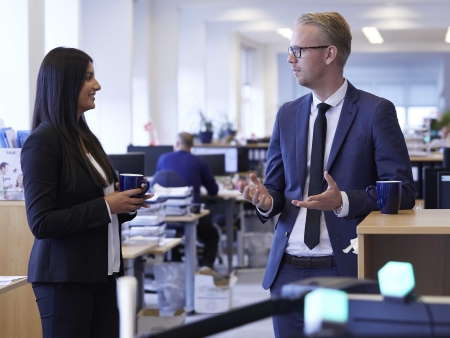 Nomeco as a workplace
At Nomeco, some of our key focus points are job satisfaction, ambition and development. We value creativity and the ability to take initiative, while expecting responsibility and commitment to the assignments at hand.
Have a look inside, and see what the warehouse can offer in this video.
Nomeco Warehouse Site ONE
In 2019, Nomeco opened its new warehouse for Nomeco HealthCare Logistics, resulting in the consolidation of three warehouses in one location. The warehouse is located in Køge and is the largest and most automated of its kind in Northern Europe. With more than 60,000 pallet spaces, it is state-of-the-art in terms of efficiency, quality, and security. The warehouse is a secure choice for the pharmaceutical industry and suppliers of medical devices and other products for the healthcare sector.